Rice Paper (with Fiber) - 27" x 50"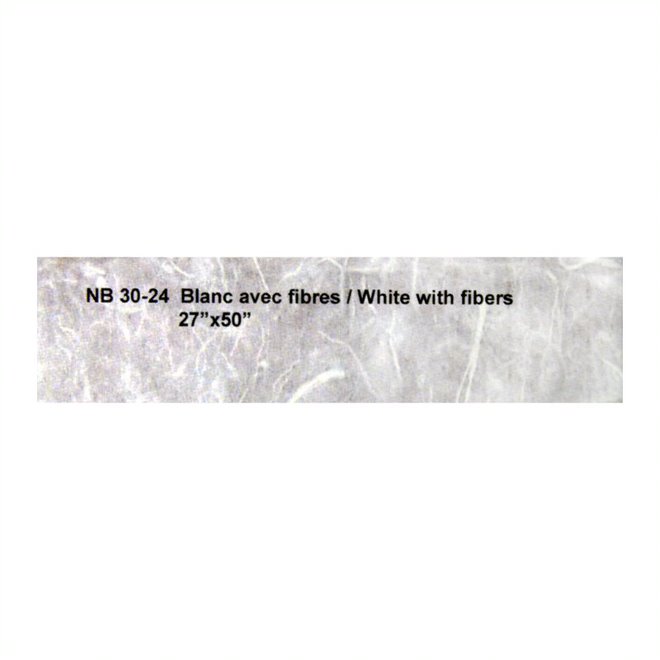 Rice Paper (with Fiber) - 27" x 50"
FC 30-24
NB 30 Hand made rice paper (Xuan Paper) / Papier de riz fait à la main (Xuan Paper) These rice papers are the greatest and finest quality for watercolour, printing, collage, paper craft, Chinese painting and bodbinding. Rice papers are handmade with methods dating back thousands of years. Acid free, they are the ideal materials for any kind of inks and colours. The paper has a unique absorbency, which allows easy expression of shades, dark ink and colours. / Ces papiers de riz sont de la meilleure qualité pour la peinture Chinoise et l'aquarelle, l'impression, le collage et l'art du papier. Les papiers de riz sont fabriqués selon des méthodes anciennes datant de milliers d'années. Sans acide, ils sont le support idéal pour toutes les encres et couleurs. Ces papiers ont une capacité d'absorption unique, ce qui leur permet d'exprimer facilement toute la richesse des tons des encres et couleurs qulity sont appliquées.

Specifications
Surface Attributes

Surface Size

27 x 50"

Surface Shape

Rectangle

Paper Material

Rice
Other Attributes

Brand

Nobel

Color

Off-White