Aquaflex - Brown Synthetic Brush, Bright, 3/4"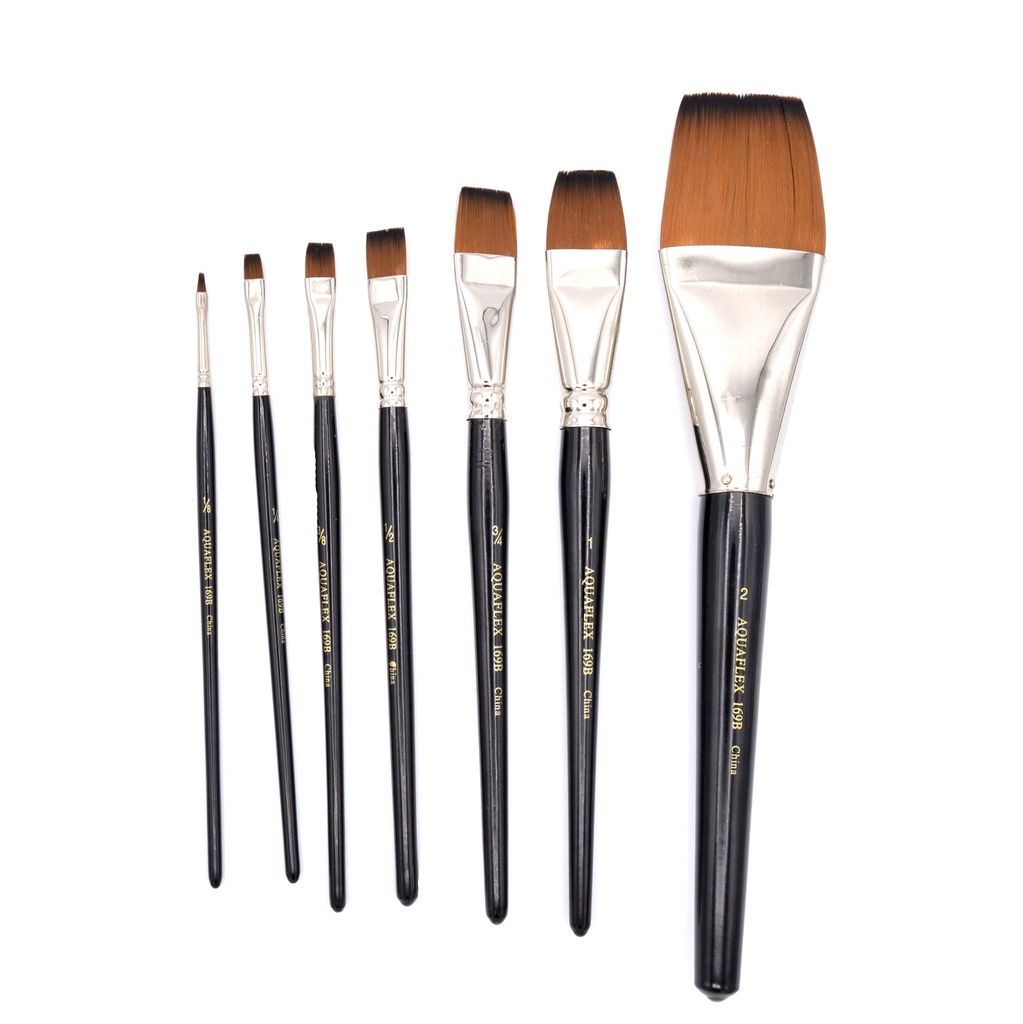 Aquaflex - Brown Synthetic Brush, Bright, 3/4"
AQ 169B-3/4
Our Aquaflex Synthetic Brushes are a crowd favorite. High quality short handle brushes to handle any type of wet media. Most suitable for watercolor, tempera, gouache. Our Aquaflex series was created for the artist and has contributed to the accessibility of quality art supplies in Montreal and subsequently all over Canada since 1996. The brushes in this series are made to be versatile and to suit the needs of all types of professional painters. No matter the media - watercolor, ink, tempera, gouache, acrylic, or oil, the Aquaflex series stands out in its springiness (ability to hold its shape) and durability (ability to maintain a fine point under the toughest conditions). A short-handle brush with a long history. The 100% synthetic hair filaments allows it to hold more paint and makes it ideal for large areas of color application and thick impasto techniques.

Specifications
Paintbrush Attributes

Brush Length

Short Handle

Brush Size

3/4"

Brush Shape

Bright

Brush Hair

Taklon

Brush Series

Aquaflex
Type

Medium

Tempera

,

Gouache

,

Ink

,

Watercolor
Other Attributes

Brand

Nobel