Fresh Paint Palette - Air Tight Seal Cover + 9" x 12" Disposable Palette (50 Sheets)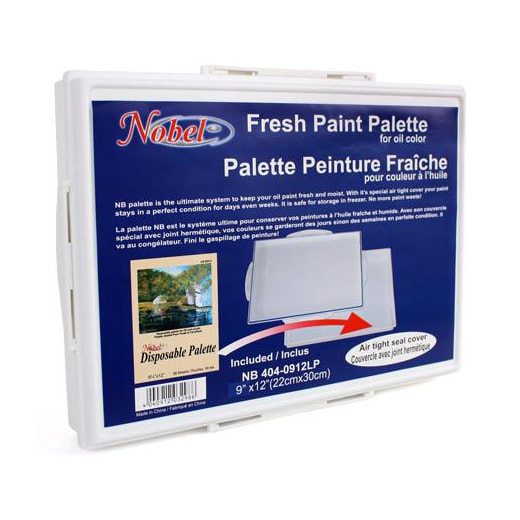 Fresh Paint Palette - Air Tight Seal Cover + 9" x 12" Disposable Palette (50 Sheets)
FC 404-912LP
Nobel Palette is the ultimate system to keep your oil paint fresh and moist. With its special air tight cover, your paint stays in a perfect condition for days or even weeks. It is safe for storage in freezer. No more paint waste! 
Size: 12 x 16"box, 9 x 12" palette
Disposable Palette: Sheets of 50, 68gsm, can be used for oil and acrylic.

Specifications
Material

Palette Material

Plastic / Acrylic
Other Attributes

Brand

Nobel

Palette Shape

Rectangle