100% Cotton Watercolour Stretched Canvas, 250 gsm, 5/8" Wood Frame, 16" x 20"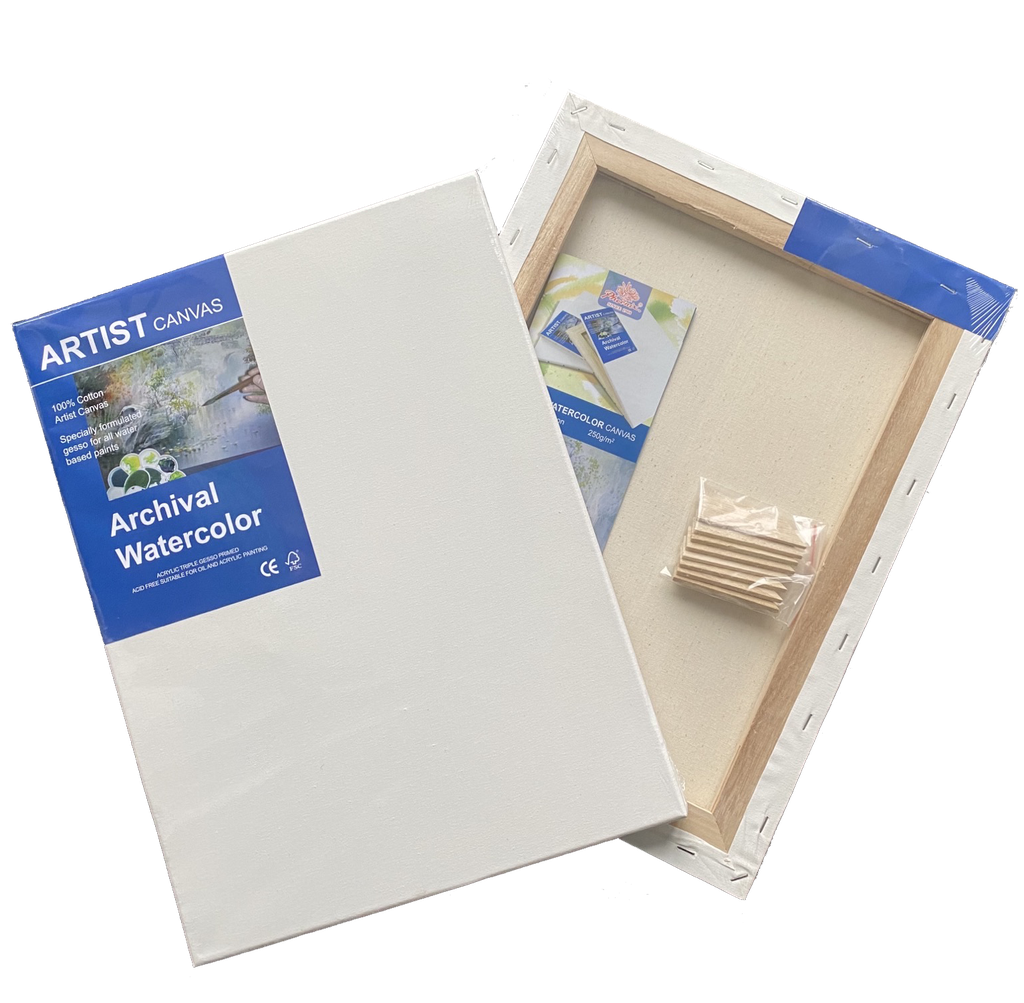 100% Cotton Watercolour Stretched Canvas, 250 gsm, 5/8" Wood Frame, 16" x 20"
FC 6031B-1620
An alternative surface for your watercolors, this canvas provides a superior surface to paper, offering better paint acceptance and longevity. HIGHLIGHTS: This watercolor canvas is made of fine long fiber cotton yarn that is tightly woven, and weighs 250 gram per squares meter. The wood frame is made of fine paulownia wood, dried to ensure the firm structure of finished frame without any warping or twisting. The frame has a 5/9" thickness. The canvas has a special acid-free coating formula of designed with patented techniques: the primer is grinded iteratively by high-speed colloid mill to reach NANO degree super fineness, which creates an innovative excellent surface to accept watercolor paint. It better expresses the transparency and vividness of the paint better than watercolor paper does. The paint on this watercolor canvas can be easily erased for modifications or to fix mistakes. You can even scour off the whole painting and create a new artwork RECOMMENDED USE: The canvas format allows you to skip the framing process but providing a sturdy and stable surface. The edges of this canvas can also be fully painted to enhance its display without framing. If left unframed without glass or any other interlayer, it is recommended that the painting be finished with an artist quality UV protectant varnish.

Specifications
Surface Attributes

Surface Size

16 x 20"

Surface Shape

Rectangle
Material

Canvas & Panel Material

Cotton
Other Attributes

Brand

Nobel