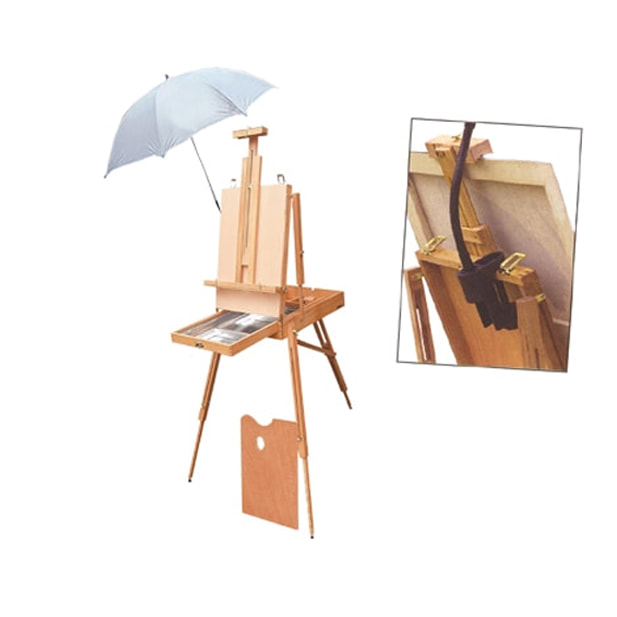 Umbrella For Easel
FC 804UM-1
​

The umbrella for easel is a practical accessory designed to provide shade and protection. It attaches easily to your easel, creating a comfortable working environment even under direct sunlight.
The umbrella features a canopy that shields your artwork from the harsh rays of the sun, preventing glare and excessive heat. This allows you to work for extended periods without the risk of your paints drying too quickly.
This beautiful white 48 inches diameter umbrella can be attached easily with a space age PVC clamp onto any French easel and it is adjustable, allowing you to position it at different angles to optimize shade coverage based on the sun's position. 

Specifications
Type

Easel Type

Accessories
Other Attributes

Color

White