Hand Supporter For Table Easel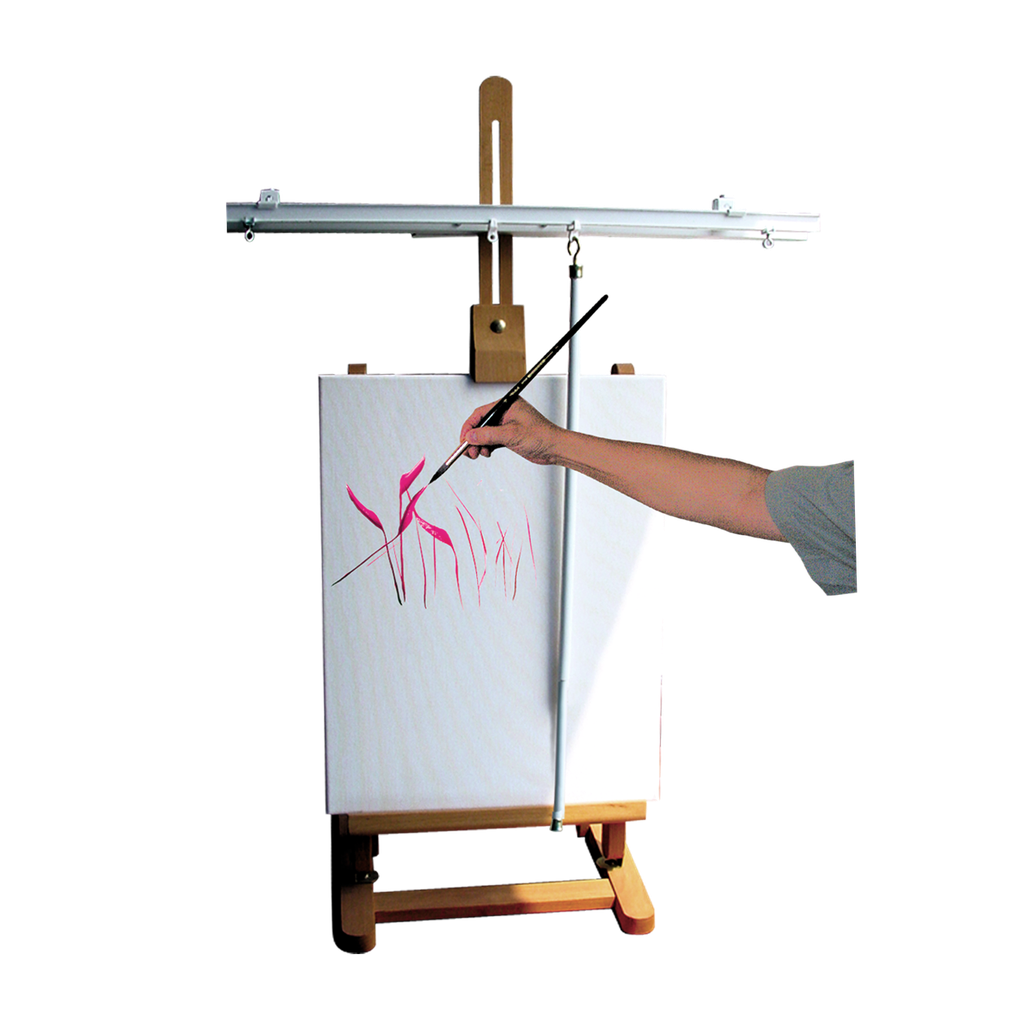 Hand Supporter For Table Easel
FC 8050-SP
This extendable supporter is made in aluminium for the purpose of stabilizing the hand when you paint on a canvas. It can be particularly helpful for those with shaky hands, such as those afflicted by parkinson's disease. 
ASSEMBLY: On the long rail, there are two openings where you will place a bolt facing the rail; take the short rail, pass the bolt through the openings at the back and insert the bolt in the opening, then fasten the butterflies. Repeat same instructions for the other side.
Dimensions support: length - 21 3/4", max easel thickness - 3cm, rod length - 29"

Specifications
Material

Easel Material

Metal
Type

Easel Type

Accessories
Other Attributes

Color

Silver